Carroll County Republican Women

Our Objectives:

* To promote an informed electorate through political education;

* To increase the effectiveness of women in the cause of good government;

* To facilitate cooperation among the Republican women of the county;

* To work for and support the election of the Republican Party's  nominees.

We invite you to find out more about who we are and become a part of our organization which influences current and Republican issues on the local, State, and National levels.

Come join us!  

Helping to make our Blue State Red 

for 2018 and beyond!

As the Trump Team continues to 'drain the swamp'

in Washington D.C. to 

"Make America Great Again"

We need to redouble our efforts to

'Make Illinois Great Again'

We are looking forward to serving alongside you 

and seeing and hearing from you in 2018.

        Why Republican?

We believe America's strength lies with individuals, not with government.

We believe in a strong national defense, preserving our national strength while working to extend peace and freedom throughout the world.

We believe that government must practice  fiscal responsibility and allow individuals to keep more of the money they earn.

We believe that free enterprise and individual initiative  bring opportunity, economic growth and prosperity.

We believe in equal rights and equal opportunity.

We believe that the Republican Party will help us translate these ideas into successful principles of good government.

Carroll County Republican Women

75th BIRTHDAY Celebration

Thursday, September 13, 2018 

5:00 p.m. - Candidate Social Hour

6:00 p.m. - Dinner / Special Program / Candidates  

Manny's in Savanna, IL

​__________________

September Meeting

Tuesday, September 25

Location/Event details TBA

Bring a friend...We hope to see you there!

~~~~~~~~~~~~~~~~~~~~~~~

Congratulations, Leah Kuper! 

   2018 CCRW Scholarship Winner

Women Making a Difference 

in Carroll County Illinois

Governor Bruce Rauner (incumbent) - running mate Evelyn Sanguinetti are our candidates for IL Gov. and Lt. Gov.

IL Incumbent Governor Bruce Rauner is gearing up for the campaign.  He

is fighting to destroy the corrupt Madigan machine, battling big spending

and driving down unemployment.

Elect on Nov. 6

Andrew Chesney

State Representative-89th Dist.

Brian Stewart

State Senator-45th Dist.

Save the Date!

September 13, 2018

Our​

75th 

Birthday 

Celebration!

Carroll County Republican Women taking the right steps in Carroll County since 1943.



Andrew Chesney  is our candidate for State Representative in the 89th District.  

Andrew pledges to always 1) work to improve the economy, infrastructure & schools; 2) fight tax increases and regulations that stifle business; 3) make public safety a priority in IL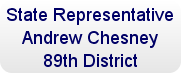 State Representative Brian Stewart is our candidate for State Senator in the 45th District.  

Representative Stewart pledges to continue his leadership in Springfield working for fiscal responsibility, creating more quality job opportunities, and cutting waste and bloat in Illinois government.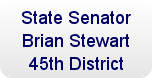 "Let's change Springfield together"

ELECT our candidates below:

And...SUPPORT our current elected officials below:

State Representative

71st District

State Sentor

36th District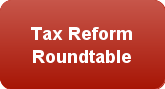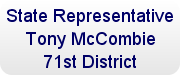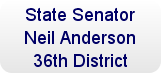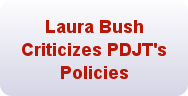 ~ E X P O S E D ~

"Dear Laura Bush, 

Please do some research before you put President Trump on blast.

Your silence during the Obama administration colors your hypocrisy." 

(STS, June 18, 2018.)

Sara Huckabee Sanders to Laura Bush:  "Frankly this law was actually signed into effect in 2008 under her husband's leadership.  Not this administration."    June 18, 2018