Carroll County Republican Women

Our Objectives:

* To promote an informed electorate through political education and activity;

* To increase the effectiveness of women in the cause of good government through active political participation;

* To encourage loyalty to the Republican Party, and to promote its principles and candidates in all elections, including non-partisan elections;

* To facilitate cooperation among the Republican women of the county;

* To work for and support the election of the Republican Party's  nominees.

We invite all 

Republican-minded 

women and men in 

Carroll County and 

the surrounding area 

to join us!

The Breakfast Club

Wednesday, March 13  *  8--10 a.m.

Mt. Carroll Cafe, Mt. Carroll, IL

Come network with like-minded Republicans.  

Great conversation...guaranteed! 

(Meets the 2nd Wednesday of every month)

We are looking forward to serving alongside you and 

seeing and hearing from you in 2019.

        Why Republican?

We believe America's strength lies with individuals, not with government.

We believe in a strong national defense, preserving our national strength while working to extend peace and freedom throughout the world.

We believe that government must practice  fiscal responsibility and allow individuals to keep more of the money they earn.

We believe that free enterprise and individual initiative  bring opportunity, economic growth and prosperity.

We believe in equal rights and equal opportunity.

We believe that the Republican Party will help us translate these ideas into successful principles of good government.

 Republican Women February Meeting 

Thursday, Feb. 28, 2019  at 5 p.m.

Mest Manor, 525 3rd Street, Savanna

Hors d'oeuvres / Beverages  - $7

Call your Town Chair to make your reservation today!

CCRW President

Representative Tony McCombie

will kick off our new Club Year!

Featured Guest Speakers:

Kevin Reibel, Carroll County Board Chair

Aaron Kaney, Carroll County GOP Central Committee Chair

Women Making a Difference

 in Carroll County Illinois

Engaging and Empowering Women Since 1943

State Representatives Tony McCombie 

Andrew Chesney

sign onto 

Fair Maps Legislation

Sen. Brian Stewart        Rep. Andrew Chesney 

are Sworn In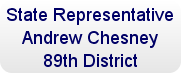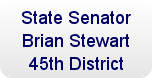 "Let's change Springfield together"

State Representative

71st District

State Sentor

36th District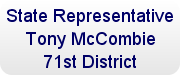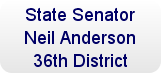 State Representative 

89th District

State Senator

45th District

Our Mission

Carroll County Republican Women are dedicated to promoting the principles of the Republican Party through an informed electorate by educating and empowering its members, and by electing Republicans to local, state and national offices.


"There is no task or project too great, there is no dream outside of our reach. Don't ever let anyone tell you it can't be done. The future lies with the dreamers, not the cynics and the critics."          

-President Donald J. Trump